We are the dealers of leading Barcode Scanners in Qatar

Ascentsoft Qatar is dealing with Econ Barcode Scanner, Honeywell Barcode Scanner, Symbol Barcode Scanner, Zebra Barcode Scanner and Winson Barcode Scanner. We have the right barcode scanning solution for you. We also supplying barcode labels, barcode ribbons – wax ribbons and resin ribbons, resin barcode stickers and accessories. Barcode scanner is widely used in retail industry across Qatar, barcode scanners helps business to maintain inventory accuracy and to reduce delay in retail invoicing.
3820 Wireless Linear-Imaging Scanner
The 3820 combines exclusive Adaptus® Imaging Technology 5.0 with Bluetooth® wireless connectivity to provide class-leading performance and durability for retail and commercial cordless bar code reading. In applications where operators must move about to read bar codes, cables become a limiting factor. They cause inefficiencies or safety and ergonomic concerns. Cable length often limits working range, resulting in an object being moved to the reader because the reader can't be taken to the object. With wireless bar code reading, operators have freedom of movement required to quickly, safely, and ergonomically read bar code data. With a 33 foot (10m) working range and 24 inch (61cm) read-range, the 3820 has the right combination of performance and features.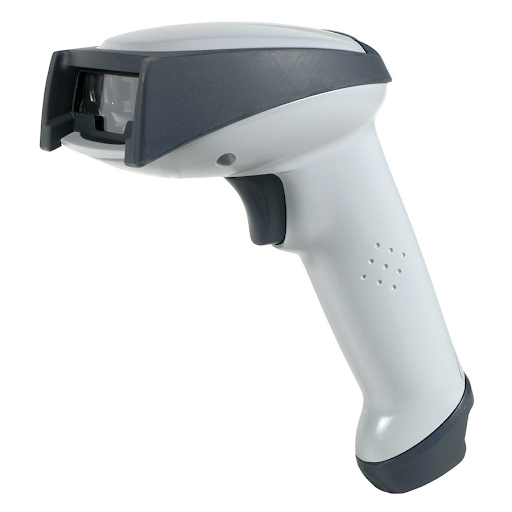 BARCODE LABELS & RIBBONS IN DOHA QATAR
We also provide direct thermal or thermal transfer barcode labels, ribbon, RFID tags, and shipping labels that are commonly used in doha Qatar. We carry hard-to-find label sizes and custom labels specific to your application. Ascentsoft Qatar specialized in supplying labels printed with variable data like numbers or bar-codes or algorithms. We can produce labels that are engineered with a custom material and design like labels that will withstand harsh chemicals or extreme temperatures. Or labels that come in special sets or unique shapes